Experienced Acupuncturist, Effective Acupuncture Treatment in Brighton & Hove
Common Conditions Treated
More and more women are turning to Acupuncture for natural support during perimenopause, menopause and post menopause. Jo has a wealth of experience helping women having a positive menopause naturally. She works with women experiencing the hormonal changes of menopause whether it's arrived naturally, chemically, surgically or early.
Natural & Assisted Fertility Support
Acupuncture is a popular treatment choice for infertility. It can be used to support natural conception and assisted reproductive methods such as IVF. Jo has a wealth of experience helping patients to conceive. She works with both women and men to help them take charge of their fertility.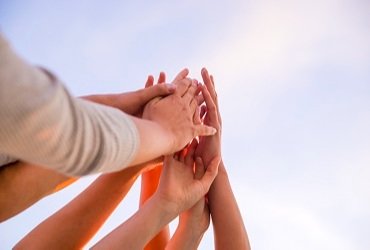 Cancer Support During Treatment & Beyond
Acupuncture can help alleviate side effects & promote healing. Acupuncture complements your medical treatment, providing support for you before, during and after it finishes. It can help to alleviate many of the side effects of treatment - enhancing healing whilst promoting a sense of well-being. It can support you whatever form of cancer you have, it should be noted that it is not a curative treatment.
Support For Pregnancy Niggles
Even an uncomplicated pregnancy can involve a few health niggles – acupuncture can safely and effectively support you.
Common conditions treated include; nausea; back pain; breech; natural induction.
Jo has treated 100's of pregnant patients and helping them have happy and discomfort free pregnancies.
Find Out What Acupuncture Can Treat
Although I specialise in fertility issues, pregnancy niggles, cancer support and menopause imbalances, I can effectively use acupuncture to help you with a wide range of health issues, from hayfever and arthritis, to excema and sleep problems.
I'm an experienced Acupuncturist, offering effective treatment. Whether you're looking for help with a specific health issue or just want to feel happier and healthier, I can help.
I practice from my home Preston Park acupuncture clinic and Hove acupuncture clinic offering personalised, professional care, using acupuncture, moxa, cupping and electro-acupuncture where appropriate. I have also practiced Reflexology since 2006 and offer combined 'Acureflex' treatments – a wonderful combination of the wisdom of acupuncture and the soothing touch of reflexology.